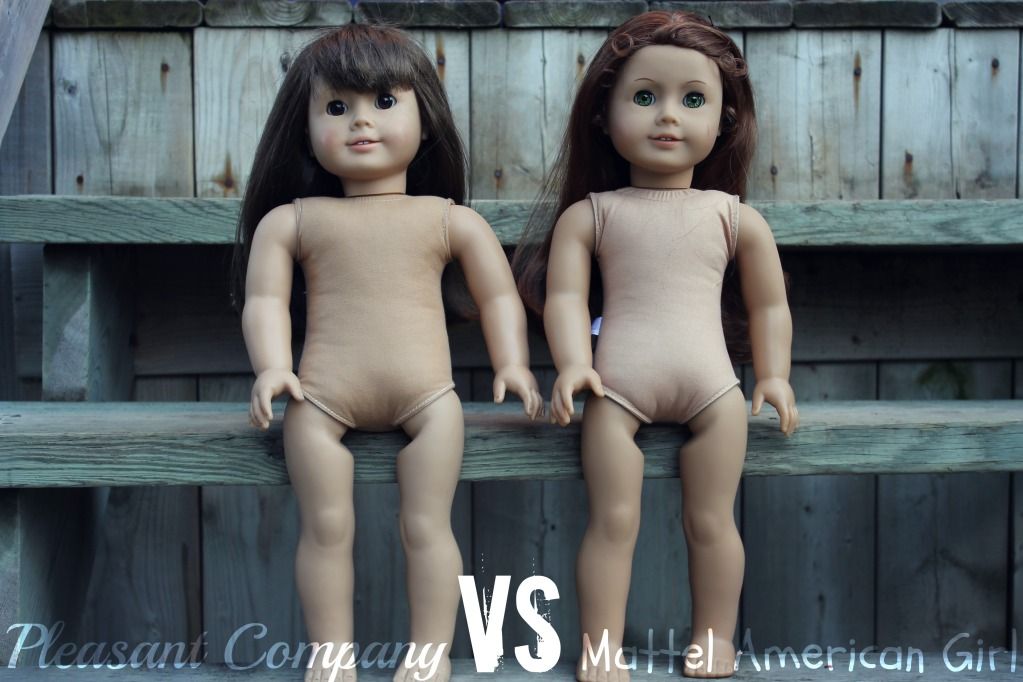 Hello there everyone! So, as you can see, my new doll Georgia has arrived (well, she has done more than just arrived, but we'll talk about that later!), and I decided to do a comparison. She is a Pleasant Company Girl of Today (Just Like You, MyAG, etc.), and I will be comparing her to my newest doll Maizee-Liss , who is a Mattel American Girl Felicity Merriman, purchased in 2010. I've noticed several differences in the dolls, and I thought it was interesting how the dolls have evolved, so I thought it would be useful for someone trying to buy a doll, second hand or new. So, let's get to it! :)
1-) Let's start with the hair. I got Georgia second hand, so her hair is not in mint condition, but considering that she is probably older than I am (Mattel bought AG in 1998, the year I was born) and she has been obviously loved, it's in great condition. If my Felicity was that old, I highly doubt her hair would still be that nice, her wig isn't very tight to the head in some areas. However, her hair is a gorgeous colour and it is incredibly silky.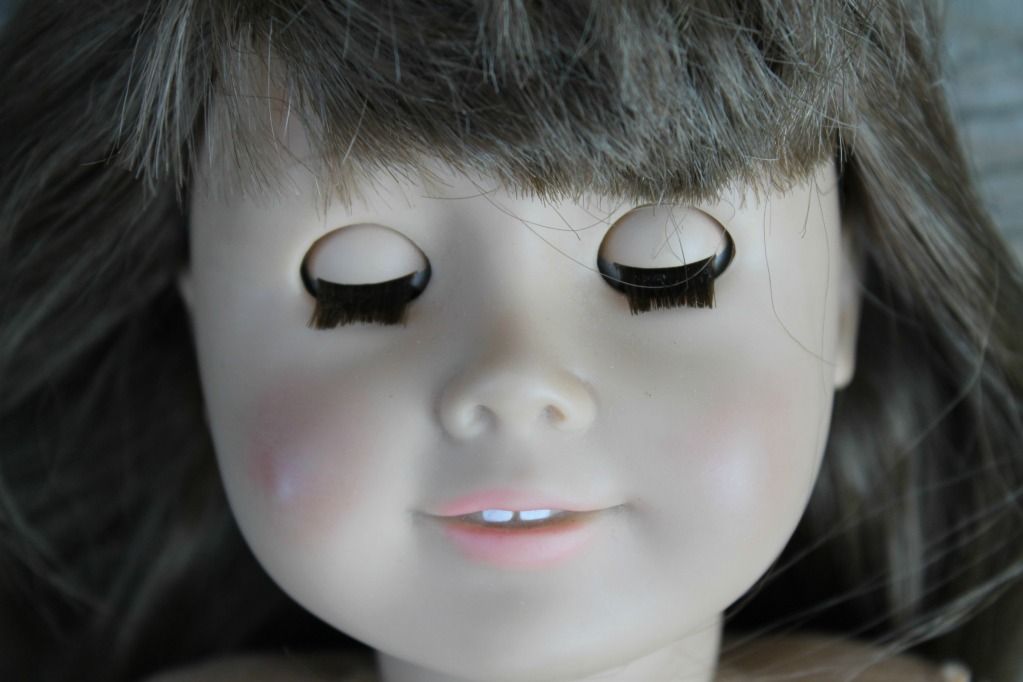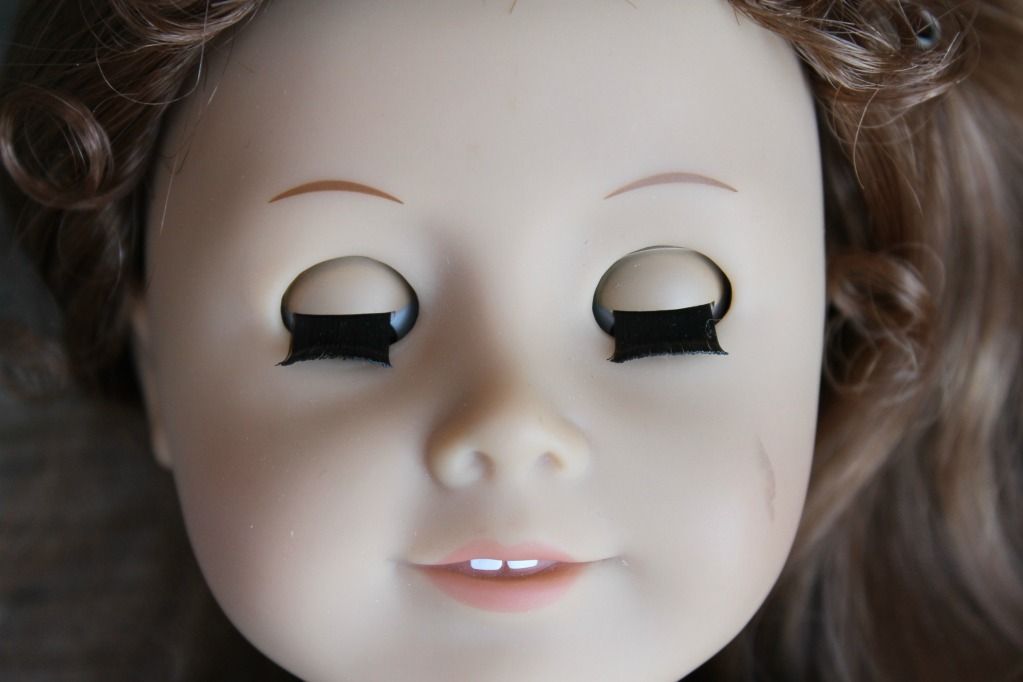 2-) Face mold, eyes, and vinyl colour.
The eyes on both of the dolls are pretty much the same. The eyelashes are different, though. Georgia has thinner, softer, and lighter eyelashes, where as Felicity has thicker, darker, stiffer eyelashes. I feel like the face molds haven't changed all that much, since all of my doll's faces seem to look slightly different, whether they are longer, chubbier, or thinner. The face paint is noticeably different. Georgia's looks more natural in my opinion. Her lips are a slightly lighter colour, Felicity's are peachier. Georgia's actual vinyl looks really natural in person, and Felicity's looks like someone who's wearing more blush, bronzer, concealer, makeup of any sort really. Georgia's cheeks look more naturally pink, while Felicity's look slightly more girly.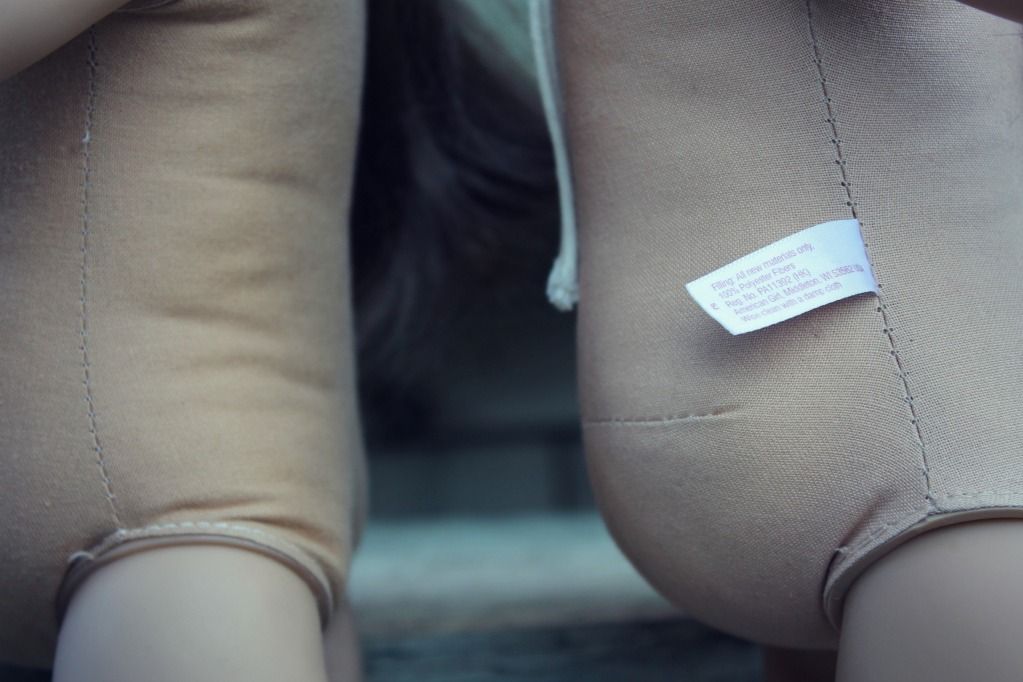 3-) I've noticed that Georgia's body is more stuffed than Felicity's. Not only does it look thicker, and her shoulders look broader, but the area around the neck on Felicity is gathering due to lack of stuffing. Also the fabric on Georgia's body matches her vinyl better than Felicity's does. Georgia does not have a tag on her body declaring 'American Girl'.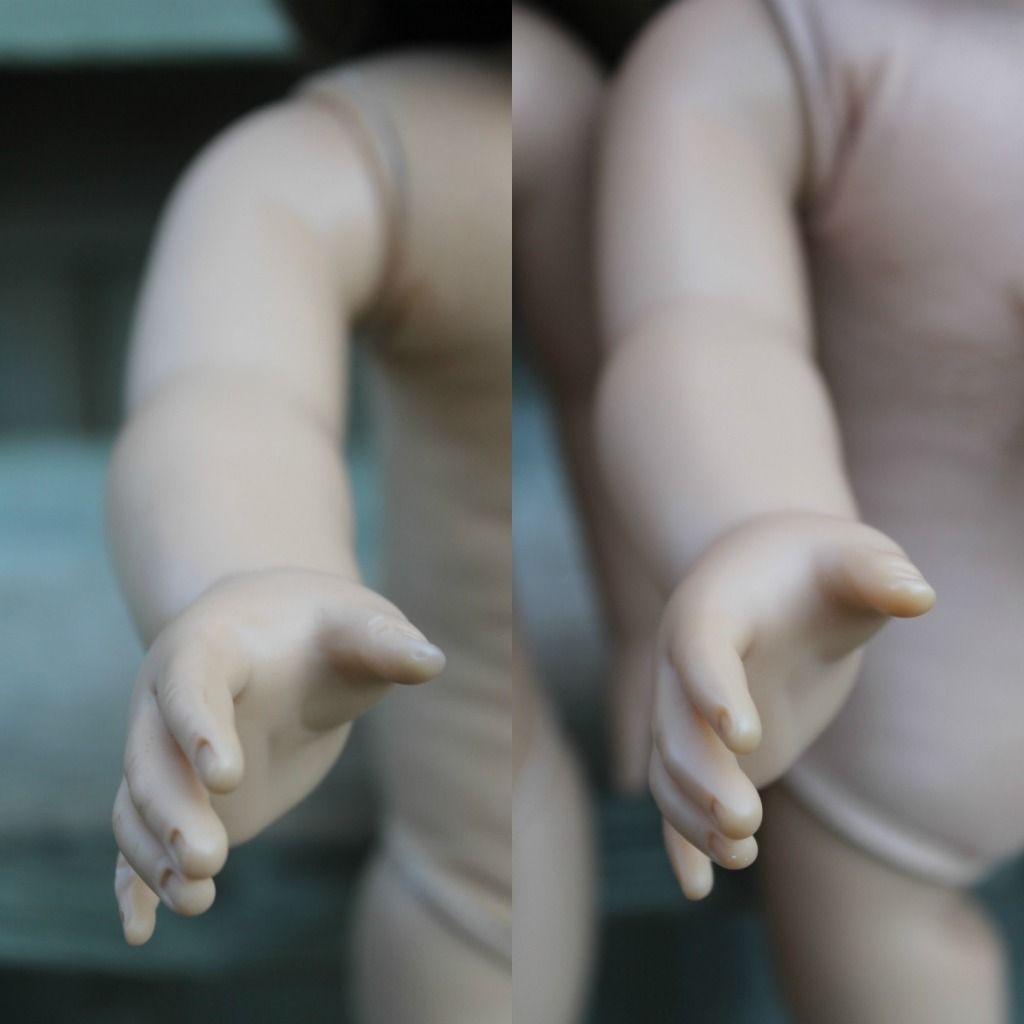 4-) Georgia seems to have slightly larger arms and hands. I don't know if it's a defect my Felicity has (
see this video
), or if it's just that Pleasant Company's arms are bigger.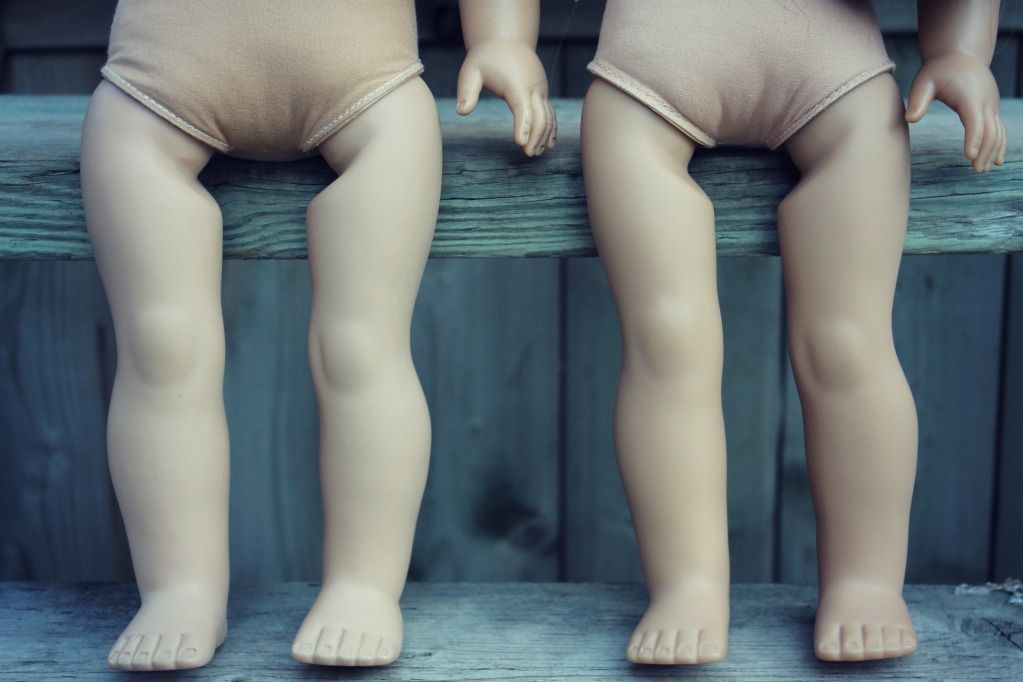 5-) Legs and feet.
The only real difference I see in the legs, is the colour of the vinyl. If you ever get to hold a Pleasant Company doll in your hands, you'll notice that her limbs are slightly softer, or squishier. I'm not sure why. Georgia also has larger feet, so her feet are to big for the tighter AG shoes. If the shoes are tight on your newer dolls there's a very slim chance you'll be able to fit them on your Pleasant Company doll.
* * *
That's really all I've noticed that is of great importance, other than the fact that on the back of Georgia's neck it says
Pleasant Company
, and on the back of Felicity's neck it says
American Girl
.
I really hope this has helped you in any way, if you have any questions about either doll, feel free to ask in the comments and I will be glad to answer! :)
-Charlotte <3